Grand opening of Iron Horse Energy Storage & Solar Project in Arizona showcases role of storage in solar energy integration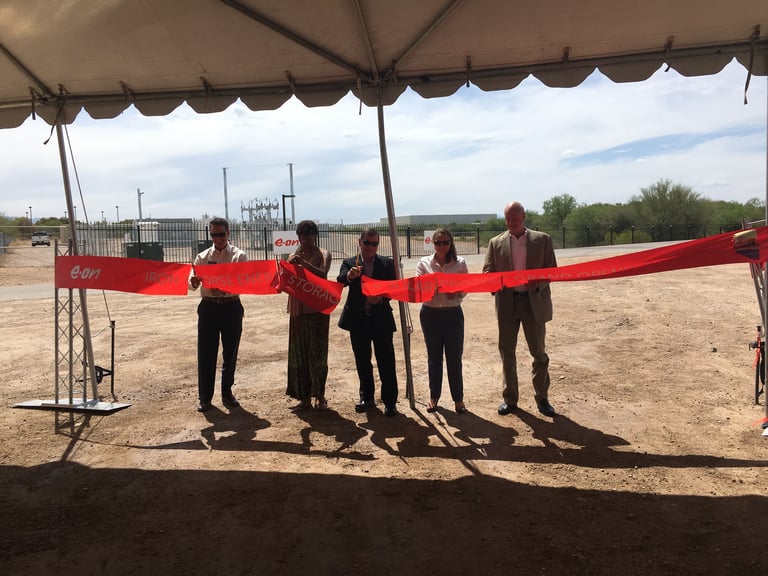 Landis+Gyr, a global leader in transforming the way energy is delivered and managed, today helped celebrate the grand opening of the Iron Horse Energy Storage & Solar Project. Developed by E.ON North America on the University of Arizona's Tech Park, the project supports Tucson Electric Power (TEP) in its goal of reliably integrating additional renewable energy onto its electric distribution system.
Landis+Gyr, which works with a variety of battery manufacturers for its storage solutions, designed, engineered, and supplied a 10-megawatt containerized lithium-ion energy storage system based on Toshiba's SCiB™ technology for this project. The solution balances TEP's need for a system that delivers superior cycle life, high power density and rapid charge capabilities. These features are well suited to support load balancing and frequency response during sudden losses of generation.
Steve Trenholm President of E.ON Solar & Energy Storage
"We congratulate Tucson Electric Power and project developer E.ON for the successful completion of this groundbreaking project that will pave the way for future integration of renewable energy resources," said Mike Cooper, General Manager of Landis+Gyr's energy storage business. "The potential for utility scale energy storage is rapidly being realized as a solution that promotes grid stability in a variety of ways."
The Iron Horse project will help TEP study how to integrate a growing portfolio of renewable generating resources. The utility has a goal of generating 30 percent of its power from renewable resources by 2030, which amounts to about 1,200 MW.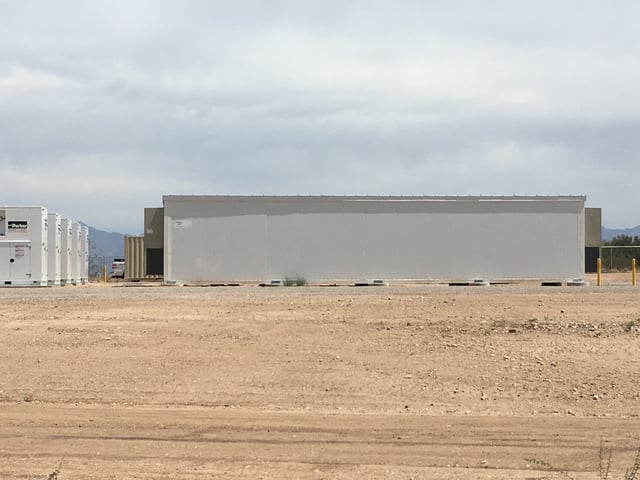 Landis+Gyr's energy storage business supports its broader Energy and Capacity Optimization System (ECOS), which combines communication, control and data management technologies into a flexible solution to monitor and manage the distribution network and enable optimal utilization of existing and new distributed energy resources. Capabilities include DC and AC storage solutions, distributed generation management software, solution design and application analysis along with 24/7 monitoring and maintenance services managed from its remote operating centers worldwide. Click here to learn more about Landis+Gyr energy storage.