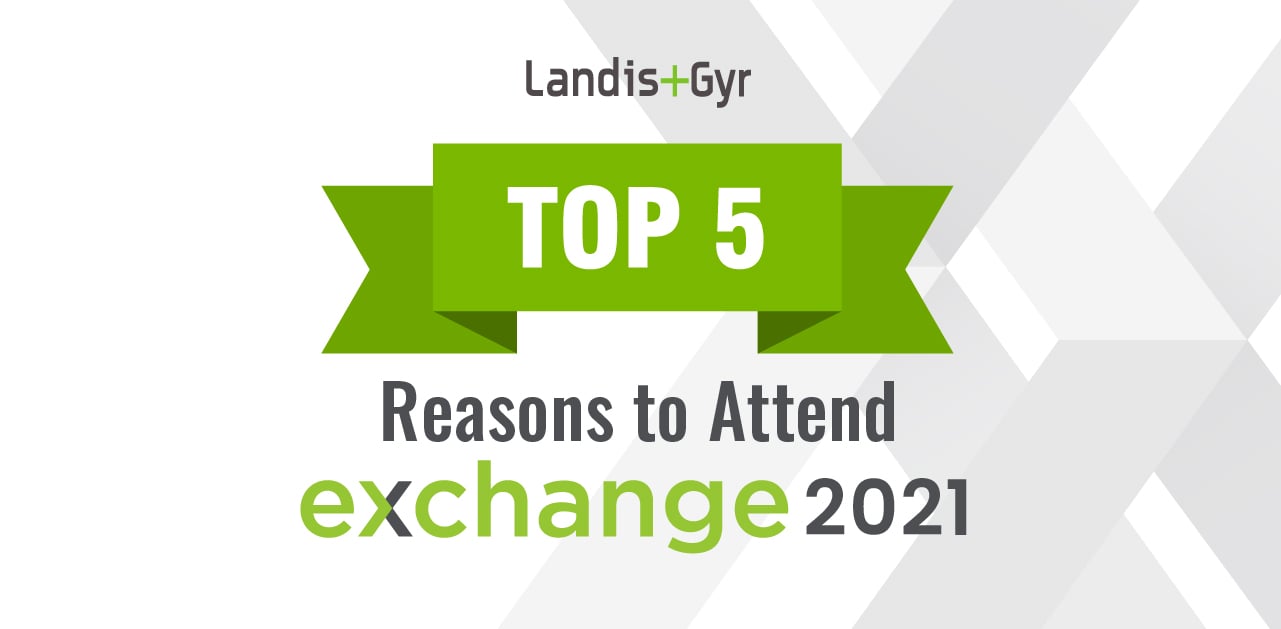 Exchange 2021 is almost here! This year's event is a virtual experience where we will explore how utilities are making a positive impact for the future. Packed with visionary and in-depth content, this premiere event brings the energy management community together. In case you are undecided, here are five great reasons to attend:

1. MOMENTUM FOR THE FUTURE
Each day, visionary keynote sessions will explore how utilities are overcoming industry challenges and leading the green energy future. From providing a deeper dive into our partnership with Google Cloud to exploring how utilities are preparing and recovering from natural disasters, each keynote will show how we are creating momentum for the future, together.

2. NETWORKING FOR THE FUTURE
Throughout the conference, attendees will have the opportunity to exchange insights, experiences, and ideas with the energy management community. In addition to live Q&A during select breakout sessions, we are excited to offer Landis+Gyr customers our "Ask the Expert" one-on-one sessions with our subject matter experts. Plus, all attendees can take part in a fun activity where teams compete for points and prizes!

3. SUSTAINABILITY FOR THE FUTURE
There's no doubt: sustainability and clean energy are top-of-mind for utilities and their consumers. You'll hear first-hand how utilities are creating innovative solutions to achieve their aggressive clean energy goals.

4. BREAKOUTS FOR THE FUTURE
Our breakout sessions will feature speakers from utilities, partners (including Sense and Utilidata), and our very own Landis+Gyr experts, all exploring how utilities are leading the way for the future. Our breakouts will cover relevant industry topics including: Electric Metering, AMI, Gas, Water, Street Lighting, Smart Cities, DA, Consumer Engagement, Security, MDM, and more!

5. THERE'S NO COST TO ATTEND!
Three days, 25 sessions, unlimited possibilities for the future. We are thrilled to offer Exchange 2021 at no cost to our customers and those in the energy management community.

We hope you are convinced that Exchange is a must-attend event. Space is limited, so register now before it's too late! We hope to see you May 11-13.