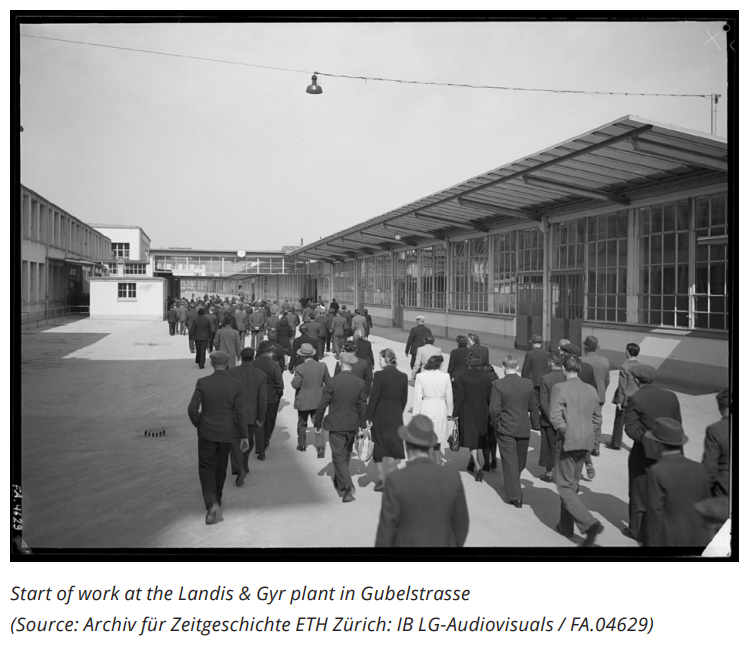 To say it's rare for a company to be in existence for 125 years is an understatement. In the United States, for example, only about 0.5% of companies have what it takes to last 100 years. That's why, we are pleased to reflect on our company history with pride as this month, 125 years ago, the Electrotechnical Institute Theiler & Co. was founded, laying the foundation of Landis+Gyr for many successful years to come. From the production of the first electricity meters at a time when electricity was in its beginnings to the events that have impacted how the company operates, Landis+Gyr has continuously evolved to meet the changing needs of its customers.

In July of 1896, entrepreneur and inventor Richard Theiler and businessman Adelrich Gyr founded the Electrotechnical Institute Theiler & Co. in Zug, Switzerland. They began producing induction-based, three-phase electricity meters which were sought after at the time, and sales increased rapidly from 1899 onwards.

Seven years later, engineer Heinrich Landis joined the company as a third partner and soon acquired full ownership from Adelrich Gyr and Theiler. The following year, Landis brought his school friend and chemist, Karl Heinrich Gyr on as a new partner and under their shared leadership, the company became known as Landis & Gyr in 1905.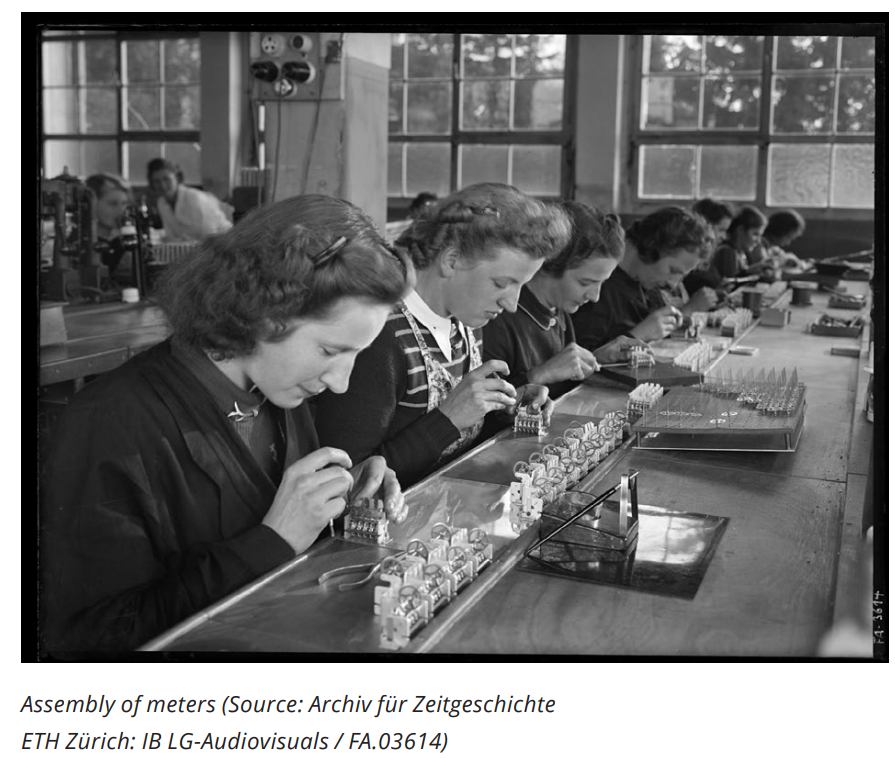 International Expansion, World War I and the Passing of Heinrich Landis
Benefiting from the rapid adoption of general electricity usage, Landis & Gyr's business continued to prosper and expand. From 1912 to 1927, national subsidiaries to produce meters were established in Berlin, Frankfurt, London, Vienna, and sales offices were opened in Melbourne and New York.

The beginning of World War I in August 1914 set about significant change in Landis & Gyr's operations. When factory production was temporarily shut down to mobilize staff for the factory army, the company faced an unpredictable financial future. However, the economic uncertainty did not endure. Despite challenges to purchase raw materials and semi-finished products, Landis & Gyr and the Swiss metal and machine industry in general experienced an economic boost. During this time, the company cared for its employees by establishing a welfare foundation and a compulsory company health insurance fund. Additionally, the foundation included a fund for meal compensation, nursing, a kindergarten, and food distribution.

In 1916, Heinrich Landis left the company due to serious illness and later passed away in 1922. After his death, K. H. Gyr took over the sole management of the company, which he held until his death in 1946.

World War II and the Passing of Karl Heinrich Gyr
In 1940, K. H. Gyr established a heat engineering department, focused on the production of heat pumps, which later would become another important business division of Landis & Gyr. In the following years, K. H. Gyr led the company through the difficult period of the Second World War with dedication and prudence. To avoid a food shortage during the war, the company supported employee volunteer work such as potato cultivation, which helped to raise Switzerland's self-sufficiency in food production from 52% to 70%.

After the Second World War, additional meter factories for household meters were established in Spain and Greece, which continued expansion by exporting products to emerging countries. On November 3, 1946, Heinrich Gyr died at the age of 67. His legacy has carried on through his leadership principles of ethical treatment and behavior, and his respect toward fellow human beings and the general public.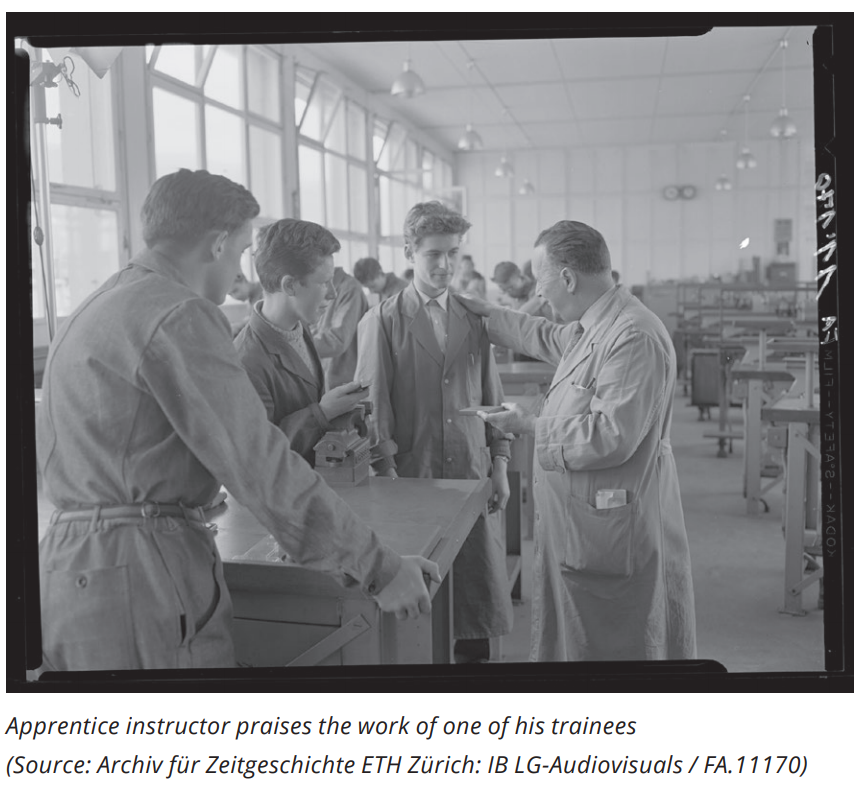 A Period of Continued Growth and Change
In 1956, Andreas Brunner and Gottfried Straub took over management of the company from their father-in-law, Karl Heinrich Gyr, and opened the company to public shareholders on the stock exchange. Over the next two decades, the combination of global expansion and the acquisition of US manufacturer Duncan Electronics grew the number of Landis & Gyr employees to 15,500 worldwide by 1976, establishing the company as the world's largest meter manufacturer at the time.

In 1987, the heirs of Karl Heinrich Gyr sold their shares to the Swiss industrialist Stephan Schmidheiny, who sold his majority stake to Swiss Elektrowatt AG in 1996. In the year of the company's centenary, Landis & Gyr was integrated into Elektrowatt AG and the listing on the stock exchange was discontinued.

From 1998 to 2011, Landis & Gyr was owned by Siemens, Kohlberg Kravis Roberts & Co. and Bayard Capital, before being acquired by Toshiba Corporation and the Innovation Network Corporation of Japan in 2011. Six years later, Toshiba announced plans to relist Landis+Gyr on the Swiss stock exchange—the IPO on the SIX Swiss Exchange took place on July 21, 2017.
Landis+Gyr's First Priority Remains to Manage Energy Better
Today, Landis+Gyr proudly serves utilities around the globe as a critical infrastructure provider. With more than 300 million installed devices, of which 125 million are connected intelligent devices, the company is a leading provider of integrated energy management solutions. Over the past 125 years, Landis+Gyr has shaped the energy industry through constant innovation. Through its commitment to R&D, M&A, strategic partnerships and investments, the company is constantly transforming to meet the changing needs of its customers, provide stability to its employees, and create shareholder value. Rooted in its shared values of Customer Intimacy, Innovative Technology, Uncompromising Performance, Entrepreneurial Spirit, and Sustainable Impact, Landis+Gyr's first priority remains to manage energy better for utilities, energy consumers, and communities around the world.

To learn more about how Landis+Gyr leverages its 125 years of excellence in developing new products and services, click here.