Beginning in the Fall of 2017, Landis+Gyr will release an industry-leading safety solution that fully leverages the high-speed communications and edge computing power of our connected platform.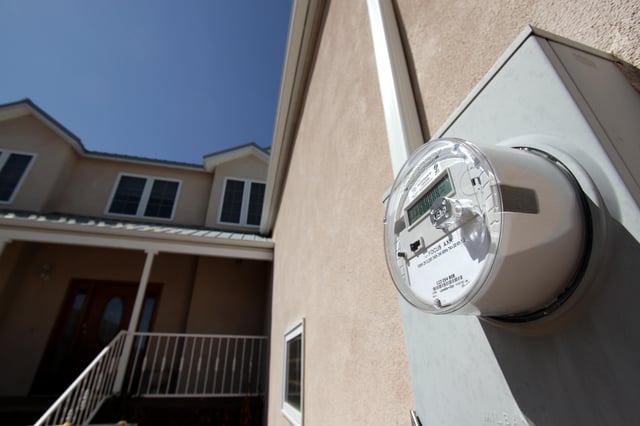 Safety – for both their customers and their employees - remains one of, if not the most critical factors for utilities as they select new technologies to modernize their distribution systems.
A key component of these modernization efforts, electricity meters are the most customer-facing utility asset, creating both a physical and business connection between the customer and the utility. It is at this connection point that many safety issues arise, as potentially dangerous conditions, including the risk of fire, can be created if there is a poor connection between the meter and the customer-owned meter socket.
What is a hot socket?
The overheating and damage to the meter socket, otherwise known as "hot socket" conditions created by these poor connections, increases the longer they go unnoticed, and are responsible for approximately 500-1,000 meter box fires per year in the United States.
Beyond the physical threat, hot socket related conditions pose very real financial concerns for utilities, including loss of revenue, increased maintenance costs to repair or replace damaged equipment, payments to customers for damage to property, loss of reputation due to negative publicity, and a failure to receive regulatory approval to continue modernization programs.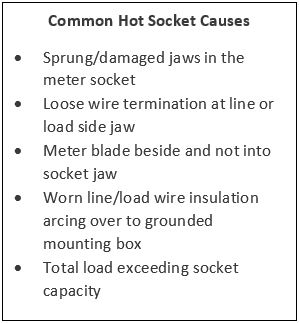 For over a decade, Landis+Gyr has integrated overheat alarms into our FOCUS AX portfolio of meters, and is now expanding on that legacy of reducing the danger of hot socket conditions by releasing Enhanced Overheat Alarm functionality as a firmware upgrade to all FOCUS AX, Integrated AXe, and S4x meters.

Combining the distributed computing power of Landis+Gyr's electricity meter portfolio, with the speed and reliability of our connected platform, the Overheat Alarm Functionality will proactively identify hot socket conditions, and provide near real-time alarms to grid operators, enabling rapid response before the condition becomes dangerous to customers or permanent damage is done to the meter.

Landis+Gyr's Enhanced Over-Heat Alarm utilizes a proprietary algorithm—running on each individual meter—to detect a poor connection between the meter and the meter socket by sensing an overheat condition beyond expected normal service conditions. It does this by automatically developing intelligent temperature estimates called the "derived temperature" that takes into account external factors, such as load on the meter, day and night temperature differences, as well as seasonal temperature fluctuations specific to that meter's local environment.

Landis+Gyr's Enhanced Over-Heat Alarm increases the probability of identifying potentially-dangerous temperatures by allowing alarm thresholds to be set based on the derived temperature generated by the algorithm, which takes into consideration multiple factors, thereby reducing false alarms and warning the utility sooner when temperatures actually exceed those of normal operating conditions.

Once an alarm is recognized by the meter, the alarm is sent over Landis+Gyr's connected platform, in near-real time, to the utility head-end-system where the grid operator can immediately investigate the alarm and act before the situation causes damage to the meter or the customer's premise. Additionally, the alarm is configurable to allow the head-end-system to automatically disconnect a meter it believes poses a real danger of overheating.

The Enhanced Overheat Alarm represents the next evolution of Landis+Gyr's overall commitment to safety. To learn more about our metering platform, click HERE.