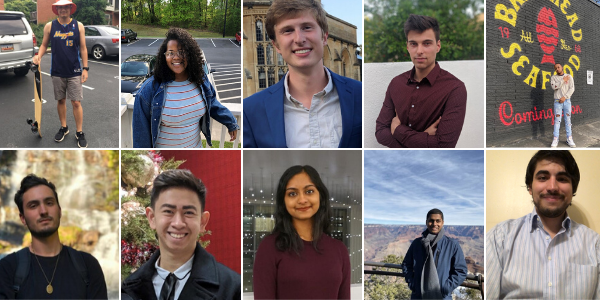 Each semester, we welcome a diverse group of students from top universities around the U.S. to work alongside our engineers and gain valuable experience in the energy industry. With various projects and day-to-day activities, students in our internship program can gain marketable skills related to hardware, software, and mechanical engineering, app development, and solving the types of challenges that utilities face.
Due to COVID-19 and the transition to remote working, our Spring 2020 co-op program participants had a very different experience, but program leaders quickly adapted to ensure a valuable and fun internship. Last week, the co-ops presented their projects and work from the semester, showcasing the knowledge and skills they gained during their time with Landis+Gyr. Usually, these presentations are held in person; however, this semester was a little different. To introduce their presentations and hype themselves up before presenting, the co-ops participated in the "Don't Rush" challenge, a popular social media trend using video to instantly transition from casual loungewear to ready-to-present business attire.
Watching the presentations, it was easy to see though they were not able to have the normal co-op experience, they will forever remember this semester working both in-person and virtually with Landis+Gyr. In fact, each presentation ended with a personalized "Thank You" to the Landis+Gyr employees who made a difference during their internship.
Our Spring 2020 Co-Op participants included:
Jesse Pelletier, University of Arizona
Nick Rokos, Georgia Institute of Technology
Kyle Shudark, University of North Georgia
Kendrick Dang, Georgia Institute of Technology
Nivi Minjur, Georgia Institute of Technology
Anthony Dimalanta, Clemson University
Carrington Jones, Clemson University
Samuel Scimeca, Kennesaw State University
Anton Turner, Georgia Institute of Technology
Shad Ahmed, Georgia Institute of Technology
We thank our Spring 2020 intern class for their commitment and trust they will continue to work toward building a brighter energy future.
Watch our Spring 2020 Interns "Don't Rush" Challenge: